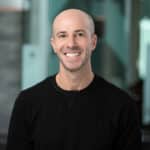 Eric Remer
Founder / CEO / CHAIRMAN OF THE BOARD OF DirectorS
Eric Remer is the Chief Executive Officer of EverCommerce. Prior to EverCommerce, Eric co-founded and served as CEO of PaySimple, where during his tenure he led its growth from a startup to $50M revenue company. Before PaySimple, Eric founded and served on the management teams of several startups, including the Conclave Group, a direct marketing services company, and I-Behavior, a leading behavioral targeting and database marketing organization. I-Behavior sold its online division, Acerno, to Akamai and its offline data division to the KBM Group.
Eric began his career working in investment banking at Kidder, Peabody & Company, and has a B.A. in history from the University of Michigan. Eric is passionate about building growth-oriented companies with strong cultures that provide platforms for the personal and professional growth of their employees.
Matt Feierstein is the President of EverCommerce, overseeing the holistic business operations and accountable to the revenue and profitability of its subsidiaries. Matt has over twenty years of cross functional management experience in the online software space, including seven years as President of PaySimple, four years as COO of IAC's Pronto division, and several years in senior management roles at small business start-ups in both the service and retail industries. He is passionate about leading teams, and building scale & efficiency for companies that helps them grow to their fullest potential.
Matt began his career at Ticketmaster Online-City search in a variety of business roles, last serving as the Senior Director of Customer Product Management. Matt has a B.A. from the University of Michigan.